Contact Wayne Martin and Son Signature Air Conditioning today for all of your AC Service requests including annual maintenance and service, filter replacement, air duct inspection, drain pan service, and compressor inspection. We are the local leader in air conditioning services and have been providing our services in Lee, Collier, and Charlotte counties since 2004. We've been accredited by the BBB and we're available 7 days a week. Wayne Martin and Son is a family owned business that wants to earn your business. Click here to see all of our A/C Services.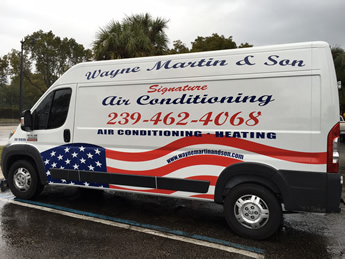 PO Box 2016
Alva, FL 33920
USA
info@waynemartinandson.com
www.wms-airconditioning.com
Submit Your AC Requests Here!
with "Wayne Martin and Son"
[contact-form-7 id="4" title="Contact Us"]